Marketing Bootcamp is my complete online program teaching the Organic Growth System. Here's what you'll get in Marketing Bootcamp: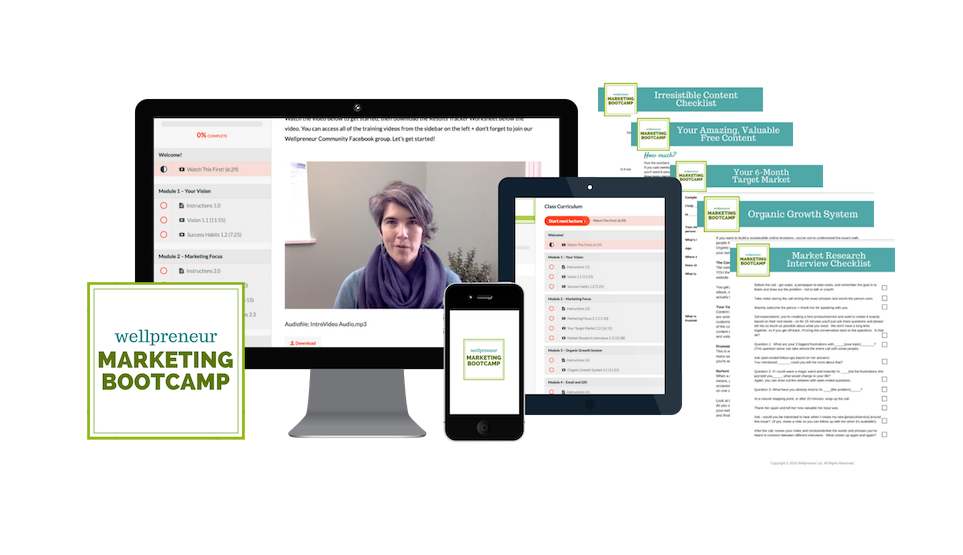 8 training modules to walk you step-by-step through creating organic growth in your business
Training delivered as video AND audio, so you can learn on the go!
Downloadable worksheets and exercises to help you move from learning to action.
Time-saving checklists for creating great content, email newsletters, autoresponders and more!
Swipe files & examples to use as inspiration, so you never need to start from scratch with your marketing.
Tools & Resource Recommendations to save you time and make marketing feel easy.
Work at your own pace - I recommend one module per week over 8 weeks, but you can do more or less depending on how quickly you want to setup the system.